Deficiencies of trace elements have a long history in New Zealand, with names like white muscle disease, bush sickness and peat scours part of farming folklore.
While we've traditionally focused on improving growth rates and milk production through supplementation, the focus is now on the less obvious (but equally important) gains in fertility and immunity that can be achieved.
There are times when the requirements for trace elements rapidly increase, often coinciding with reduced feed intake. When this occurs even well-supplemented herds can temporarily dip into a slight deficiency. These periods of high demand often lead to higher levels of disease, and sometimes short-term drops in production, growth or fertility. Calving, mating, weaning, transport or early life are all good examples of high-stress periods where demand increases.
Injectable trace elements provide rapid, targeted and sustained increases in animal levels, so are more suitable for use prior to a high demand period.
HIGH DEMAND PERIODS
Hover over the months below.
Month
1

BIRTH

2
3

WEANING

4
5
6
7
8
9
10
11
12
13
14
15

HEIFER MATING

16
17
18
19
20
21
22
23
24

1st CALVING

25
26
27

1st CALVERS MATING

28
29
30
31
32
33
34
35
36

2nd CALVERS MATING
A UNIQUE 4-IN-1 INJECTION
The pioneer multiple trace element injection in New Zealand, MULTIMIN® is a unique concept of supplementation for cattle, used by farmers throughout the country.
Containing copper, selenium, zinc and manganese, it is designed to be administered to stock prior to high periods of demand, such as calving, weaning and mating.

Contains the essential trace elements copper, selenium, zinc and manganese

Safe and tissue friendly injection

Rapidly absorbed
Into blood: 8 hrs
Into liver: 24 hrs

Scientifically proven in NZ conditions

Reproduction/fertility
Healthy feet/hooves
Healthy skin/coat
Spermatogenesis
Cell division

Reproduction/fertility
Reduced retained placenta
Disease resistance
Coat colour

Reproduction/fertility
Reduced retained placenta
Disease resistance
Embryo survival

Spermatogenesis
Reproduction/fertility
Embryo survival
Ovulation
Bone development
ENHANCING IMMUNITY
Trace elements are critical for immunity, and are used in large quantities when the body is under stress and the immune system is working harder.
Recent research in dairy calves on New Zealand farms has shown the potential immune effects of supplementing trace elements prior to a high demand period1.
The greatest benefit was seen from treating at birth, as the highest levels of disease occur in the first few weeks of life. Disease was reduced by 52%, and death rates dropped by 58% in calves treated with MULTIMIN®.
>>
52
%
reduction in disease
>>
58
%
reduction in deaths
IMPROVING FERTILITY
The reproductive system also uses many trace elements, with some of the roles only recently being disco vered.
For example, manganese protects the developing egg within the ovary, zinc helps to produce a healthy uterine lining and selenium is important for protecting a growing embryo.
A New Zealand study2 in adult dairy cows has shown the benefit of supplementing with MULTIMIN® prior to calving and mating, even where blood and liver testing has not identified a deficiency.
Treated cows had a 3.3% higher final in-calf rate, got in calf 3.4 days earlier on average and estimated ROI (at a $4.00/kgMS payout) was approximately 4:1.
>>
3.3
%
higher final in calf rate
USING MULTIMIN®
DOSAGE & ADMINISTRATION*

1 ml/50 kgUse at birth and weaning
1 ml/75 kgUse 4 weeks prior to mating & calving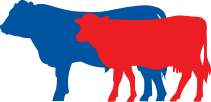 ADULT CATTLE
OVER 2 YEARS
1 ml/100 kgUse 4 weeks prior to mating & calvingUse in bulls 12 weeks before joining the herd

1 ml/100 kgUse prior to velveting, mating and weaning
Withholding periods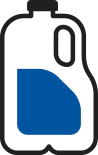 MILK:
Nil

MEAT:
Nil

LOOK FOR THE GOLD BOXES AT YOUR VET CLINIC
TO LEARN MORE, ASK YOUR VET ANDCHECK OUT THE DOWNLOADS BELOW
REFERENCES
Bates, A.J., Wells, M., Laven, R.A., Simpson, M. (2018). Effect of an injectable trace mineral supplement containing selenium, copper, zinc, manganese and chromium on health, and growth of dairy calves on four pastural dairy farms in New Zealand. June 2018.
Not to be used concurrently with any other form of copper supplementation. Do not administer to animals suffering from liver disease, fascioliasis or which have been grazing on plants which may cause liver disease. Do not use at the same time as any other selenised fertiliser, prill, or product without consulting a veterinarian. Do not exceed the stated dose. Do not administer to emaciated animals of body condition score less than 3/10.
MULTIMIN® Plus Chromium. Registered pursuant to the ACVM Act 1997, Nos. A9374, A11601. MULTIMIN® is a registered trademark of Virbac New Zealand Limited. MULTIMIN® NZ Patent Number: 524848. Copyright © 2020 Virbac New Zealand Limited. All rights reserved.